The Debby Beck Group is pleased to welcome Susie Stoddard to the team.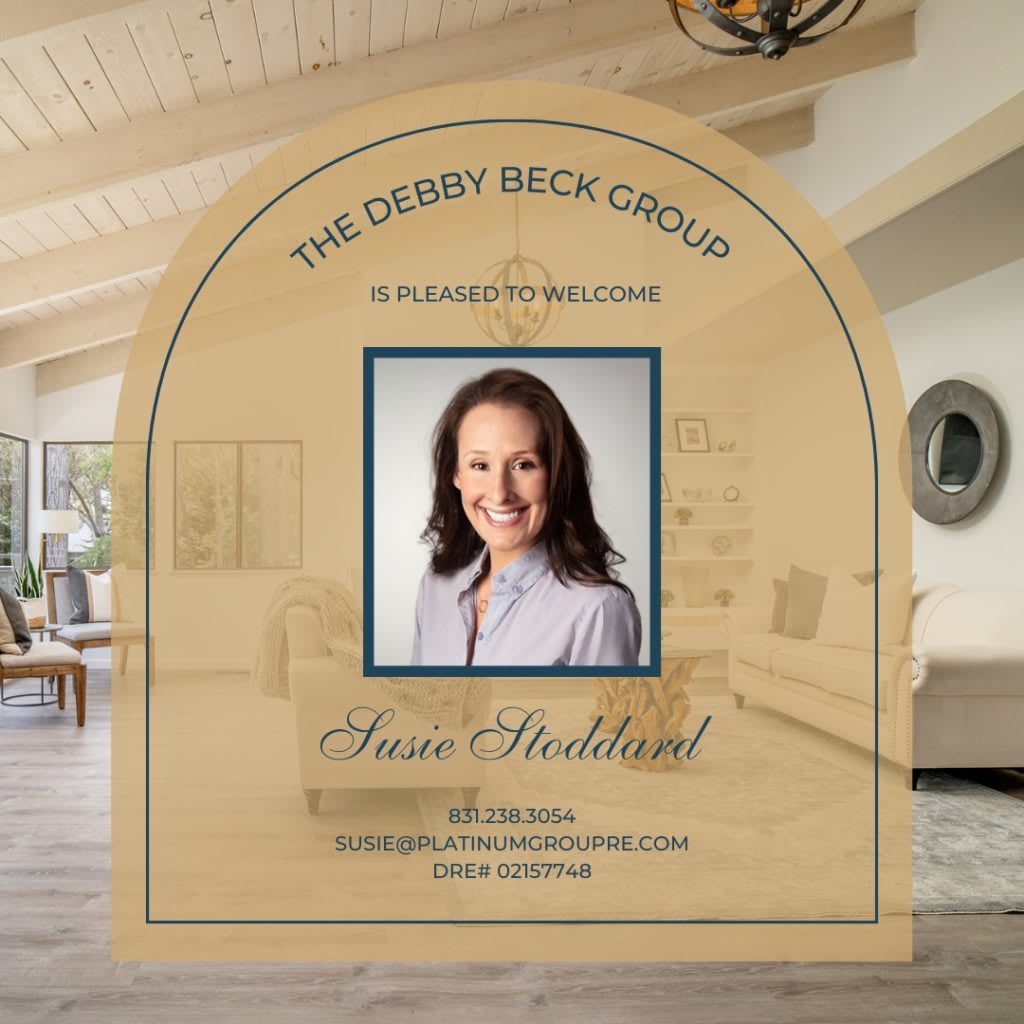 Susan "Susie" Stoddard, a Monterey local, has joined Platinum One Real Estate Group. Susie serves the Monterey Peninsula housing market, where she works with first-time homebuyers, retirees, and military personnel. Prior to earning her real estate license, Susie worked as a dental hygienist on the Peninsula, inspired by her father's work as an oral surgeon.
Susie has always had a passion for photography, interior design, and staging. These skills, paired with her caring, attentive nature, have proven to be key assets in her new career. During her time as a dental hygienist, Susie was able to create strong bonds with her devoted patients visit after visit. She will draw upon these same strengths while assisting her clients with their buying and selling needs.
"The future belongs to those who believe in the beauty of their dreams." — Eleanor Roosevelt
Susie always wanted to be a homeowner, and she was able to purchase her first home at 24. Buying a house was one of the best decisions she's ever made, and she is eager to help others achieve the stability and freedom of homeownership. Whether it's buying or selling, Susie can help with your home search to find your ideal home.
As one who practices green living, Susie is a strong advocate for sustainability and making choices that will leave the planet better than we found it — not just for her own son, but for generations to come.