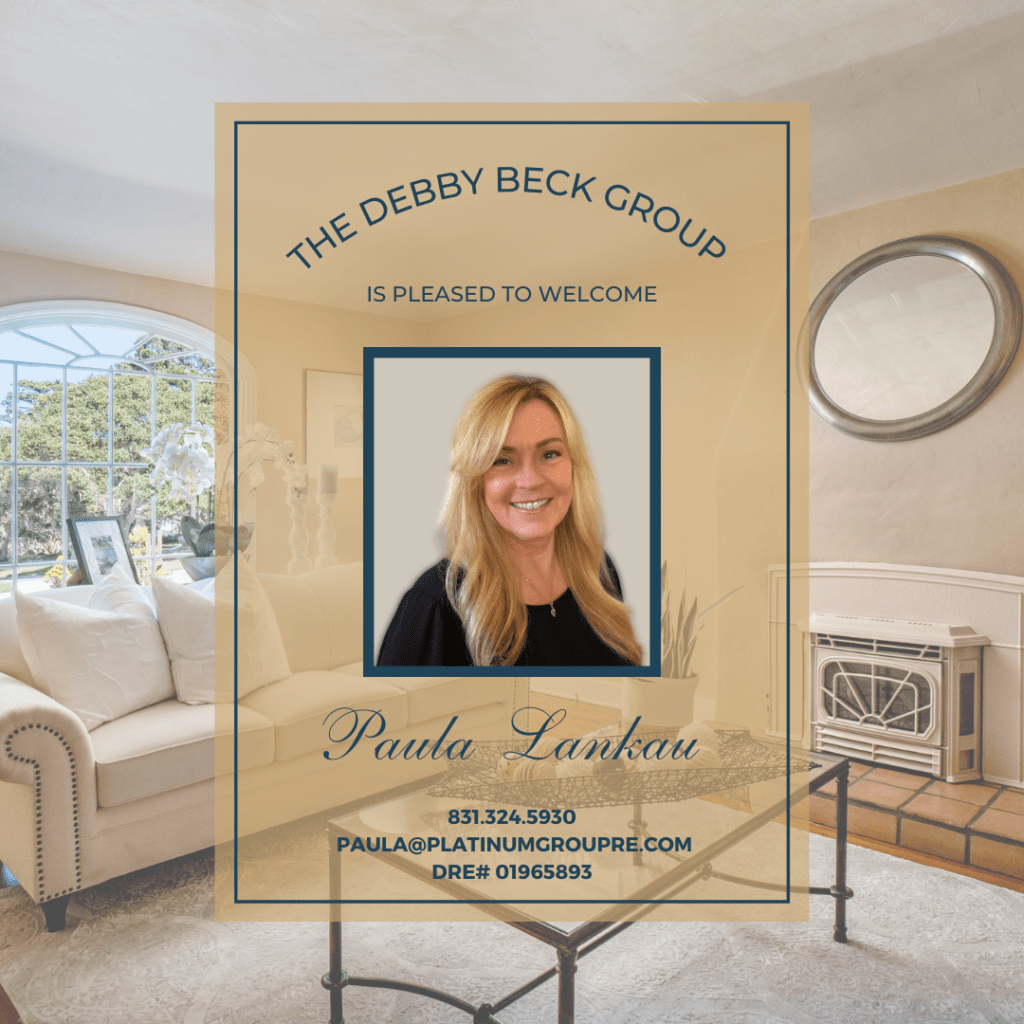 Paula Lankau is a proud member of Platinum One Real Estate in Pacific Grove. She joins the team after several successful years in new home sales development on the Monterey Peninsula.
Born and raised in Ojai, California, Paula studied interior design at UCLA's architecture and interior design program. She started Lankau Design Group in Westlake Village, California, a firm that is focused on residential design and remodeling. By creating an appealing and relaxed atmosphere for her clients, Paula grew a loyal following of people who were appreciative of her innovative interiors and exemplary customer service.
A licensed real estate agent since 2001, Paula has combined her interior design expertise with real estate experiences. As a result, she elevated her sales career as a top producer in the industry.
Paula offers her expertise with unwavering integrity, honesty, and loyalty when assisting her clients. She believes there is no substitute for exceptional hands-on service and impeccable attention to detail. Evidently, her extraordinary commitment to ensuring a smooth and seamless transaction has endeared her to countless clients.
Given the natural beauty of the Monterey Peninsula, Paula chooses to make Pacific Grove her home, and it brings her great joy to live near the ocean. In her spare time, you can find her walking along the beach, watching sunsets, creating abstract art, traveling, and especially enjoying time with family and friends.
"What a fantastic opportunity to love, live, work, and play in Monterey."