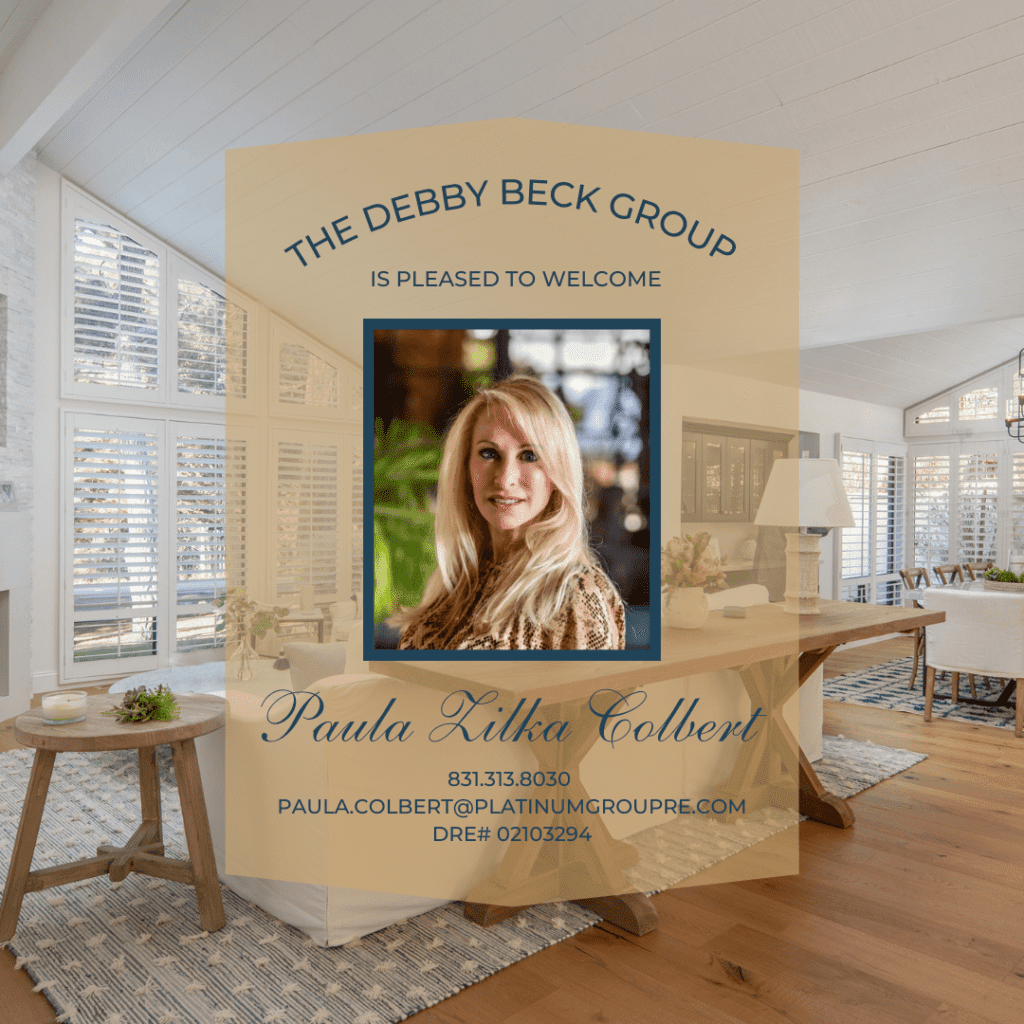 Paula started her career in real estate as an investor 30 years ago and has since made her passion into a career. Whether working with first-time homebuyers looking for an attentive and supportive agent or a seasoned real estate investor looking for the best ROI, Paula has the depth of knowledge and experience to reach your goals.
Her personal experience purchasing, building, renovating and selling dozens of her own homes gave her a unique perspective into construction and landscape, which she uses to help clients visualize their home's potential. Whether buying or selling, Paula understands the opportunities and pitfalls of real estate transactions. She applies her experiential knowledge to create a stress-free process that has resulted in 100% satisfaction with all 5-star reviews.
When she's not helping clients or proactively viewing new homes in person, she can be found enjoying all the benefits of the Monterey Peninsula. Having lived in Pebble Beach, Carmel and Carmel Valley, she knows the communities and participates in a range of activities including equestrian, yoga, dance, skiing, hiking, beach walking, golf, and tennis.